SOCIALLY
RESPONSIBLE
Africa has experienced the highest urban growth during the last two decades (African Development Bank Group, 2012). Urbanisation in Africa has largely been translated into rising slum establishments and increasing poverty. Especially among the low-income group. These people lack regular legal access to adequate housing while shelter is one of the necessities of life.

Socially Responsible aims to ensure decent and affordable shelter for the homeless and low-income group of people in Africa. It considers the geological location of the country and solutions to numerous design problems including the climate (humidity, flooding etc.), condition of the people, vermin,and the lack of clean water.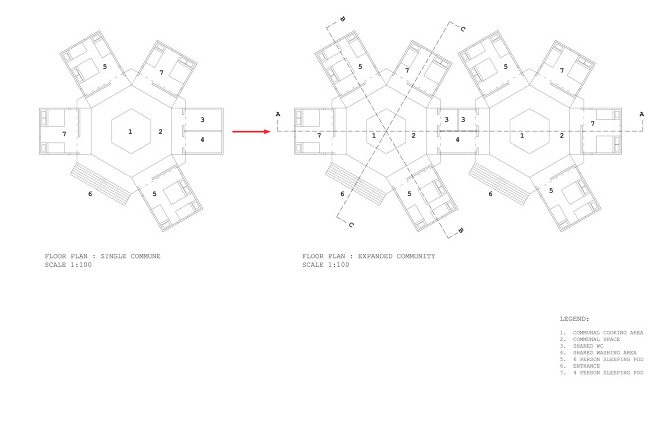 The project proposes pods designed as a basic module which can form a small community when added together. The design exist of 1 cluster of 5 pods: 4 sleeping pods, 1 washing pod, and 1 communal area forming a compact living space. The communal area encourages group interaction and space for outdoor activities. Slightly raised above the ground, it helps to repel moisture, dampness and rot in the hut. The pods also provide natural ventilation and harvests its own water by collecting rainwater. By using local material such as bamboo it is fast to replenish, strong, and cheap.


Team: Tenesha Caton, Samantha Brewer, Michelle Sweeney, Andrew Dabomprez, and Desislava Zhekova